Events in Le Touquet
The seaside hotel at the heart of the action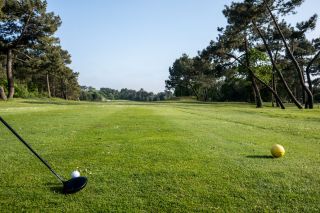 Le Touquet's sporting and cultural events set an annual rhythm for the town, and take place in both winter and summer. Amongst the most popular is the International Show Jumping event, which takes place at one of the most beautiful equestrian parks in France. The best show jumpers travel here to compete.
Enduropale on the beaches in February (motorbike race), Le Touquet Rally in May, and the international field hockey tournament, in September, are unmissable events for sports lovers. Golf enthusiasts will be able to test their drive on the fairways of Le Touquet Golf Resort, between the sea and the forest, 10 minutes' drive from the hotel. This course is ranked among the top 100 in mainland Europe.
On the cultural front, in November, there is a book fair and an antiques fair, while in May, the artist's fair takes centre stage. At the start of April, the FIGRA (The International Current Affairs and Social Documentary Film Festival) takes place, where prizes are awarded to the best films, documentaries, and professional reporters.
Finally, during the summer, just a few minutes away from our hotel in the centre of Le Touquet, the streets come alive with music, with the Piano folies, a piano festival with concerts taking place in the town streets at the end of August, and also with the nuit touquettoise, which turns Le Touquet into an open-air disco, with music and dancing well into the night. At the end the summer season, the flower festival takes over the town with its humorous themes and floral floats.